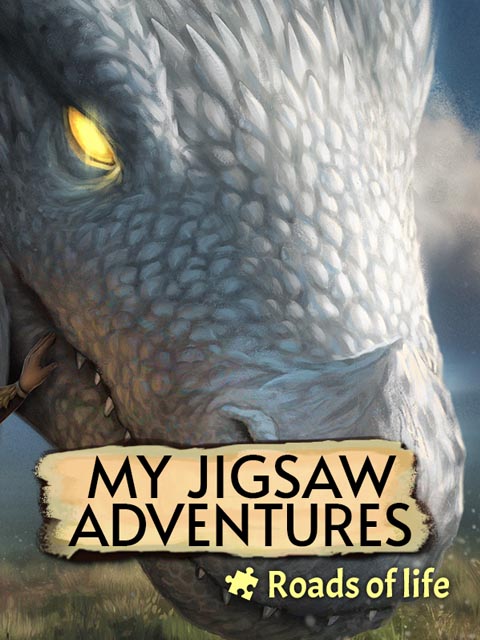 My Jigsaw Adventures: Roads of Life
Jump into an adventure to revive your soulmate and travel through fabulous hand-painted jigsaw puzzles!
Get ready for an amazing journey made of jigsaws, driven by a fantastic story!
Story:Love is a double-edged sword... After the loss of your loved one, would you do everything to see her again? Would you travel the world seeking hope and answers or surrender yourself to death? Can love be revived?
A beautiful story driven jigsaw game
Hand painted pictures by a professional artist - no photo stock
Choose among a selection of shapes: traditional jigsaw, mosaic or triangle
All jigsaws available in 5 different sizes (from 28 to 220 pieces)
Set your own difficulty level thanks to customization settings (choose to display the picture or no, display the grid, etc.)
Unique music for each puzzle
Download the puzzles you completed as wallpaper for your computer.
But that's not all! Roads of Life also has two game modes to fit your mood. So, are you in for RELAXATION or CHALLENGE? Play now!
#jigsaw #story-driven #adventure #dream #fantasy